WEDDING AND EVENTS CENTER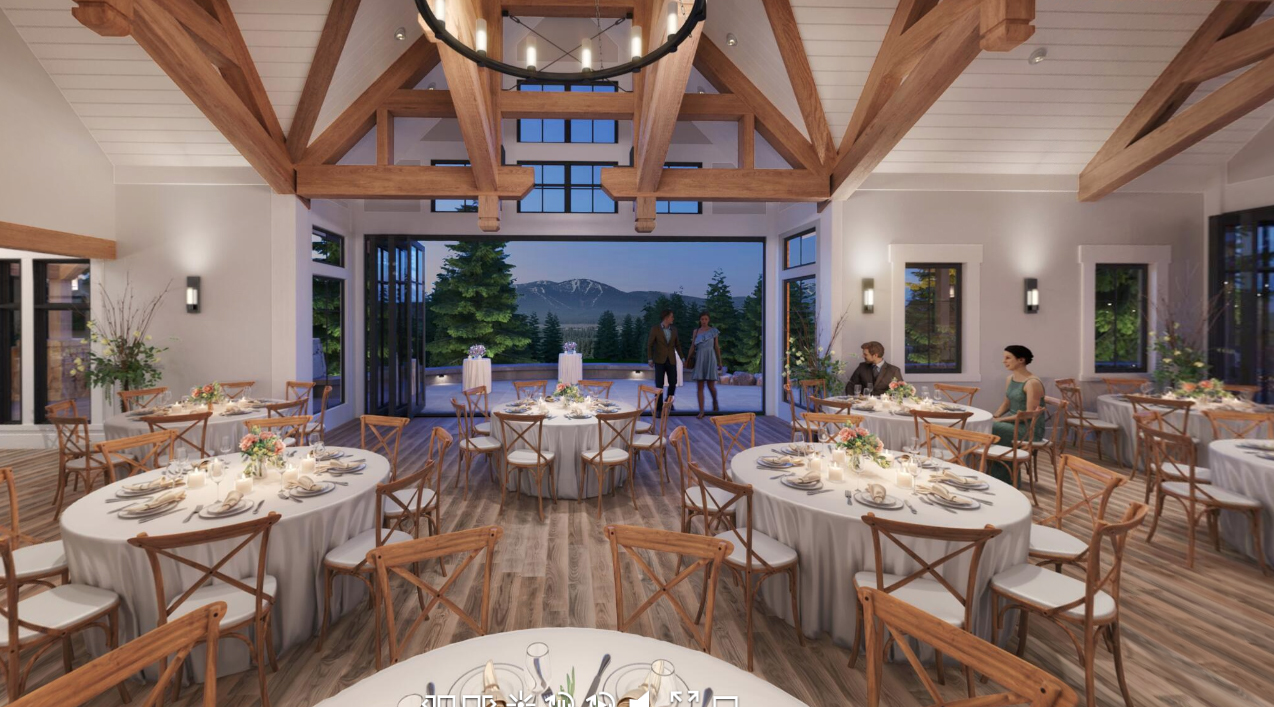 A stunning renovation starts with a beautiful location. Placed adjacent to Old Greenwood's 18th green, Old Greenwood House boasts epic views flanked by a sea of trees. These vistas make for a remarkable venue and will be the centerpiece of the renovated wedding and events center.
at the TMC Wedding & Events Center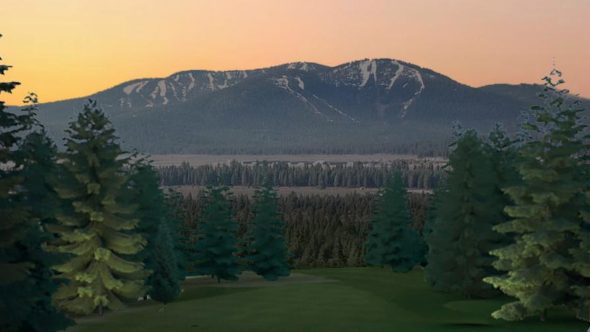 The ceremony site looks down #18 with mountain views of Northstar California.
Experience breathtaking views as you say your "I dos." Redesigned primarily for weddings, the outdoor space at the TMC Wedding & Events Center will accentuate the Sierra's natural beauty, with you as the main focal point.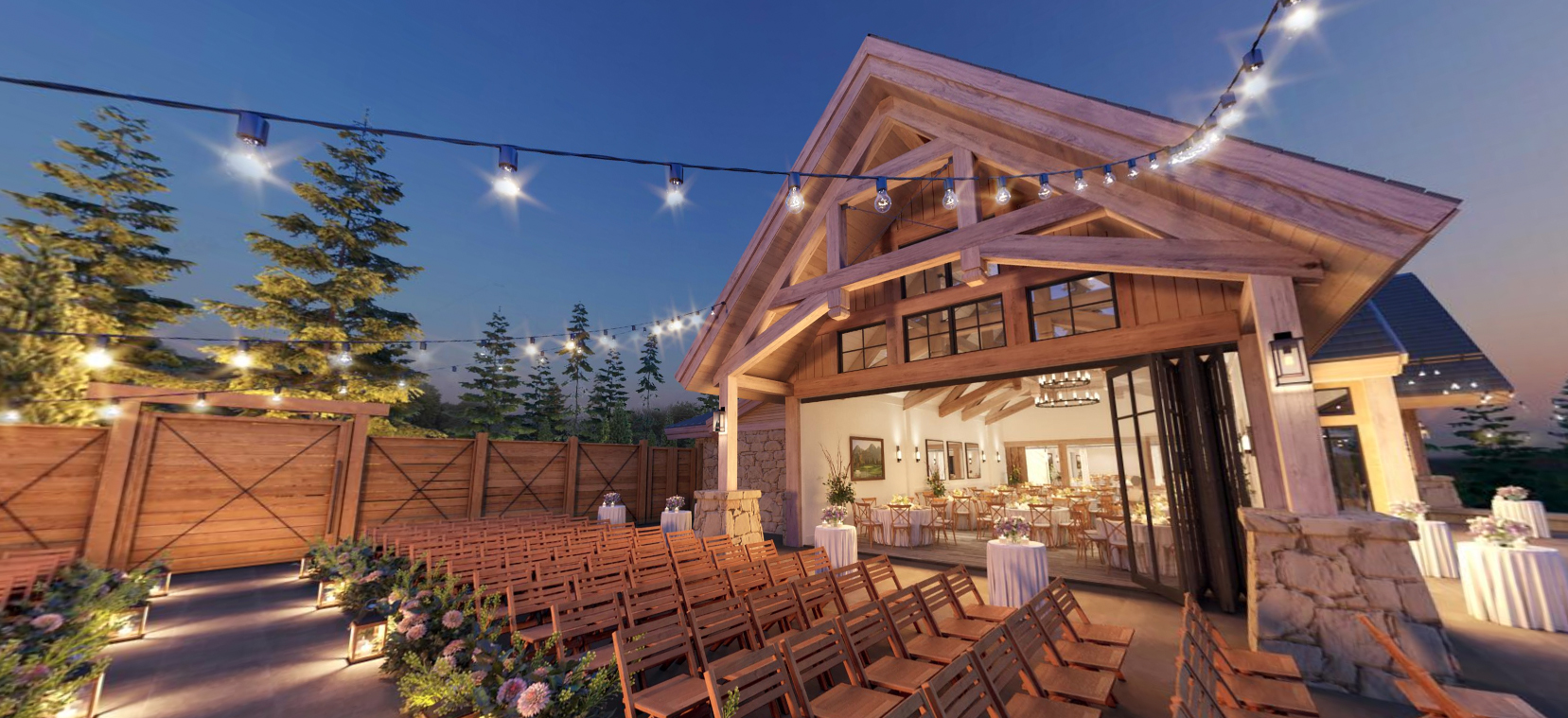 Everything in One Location
With the reception hall just steps away from the ceremony site, you can ensure you and your guests and seamlessly transition from one location to the next.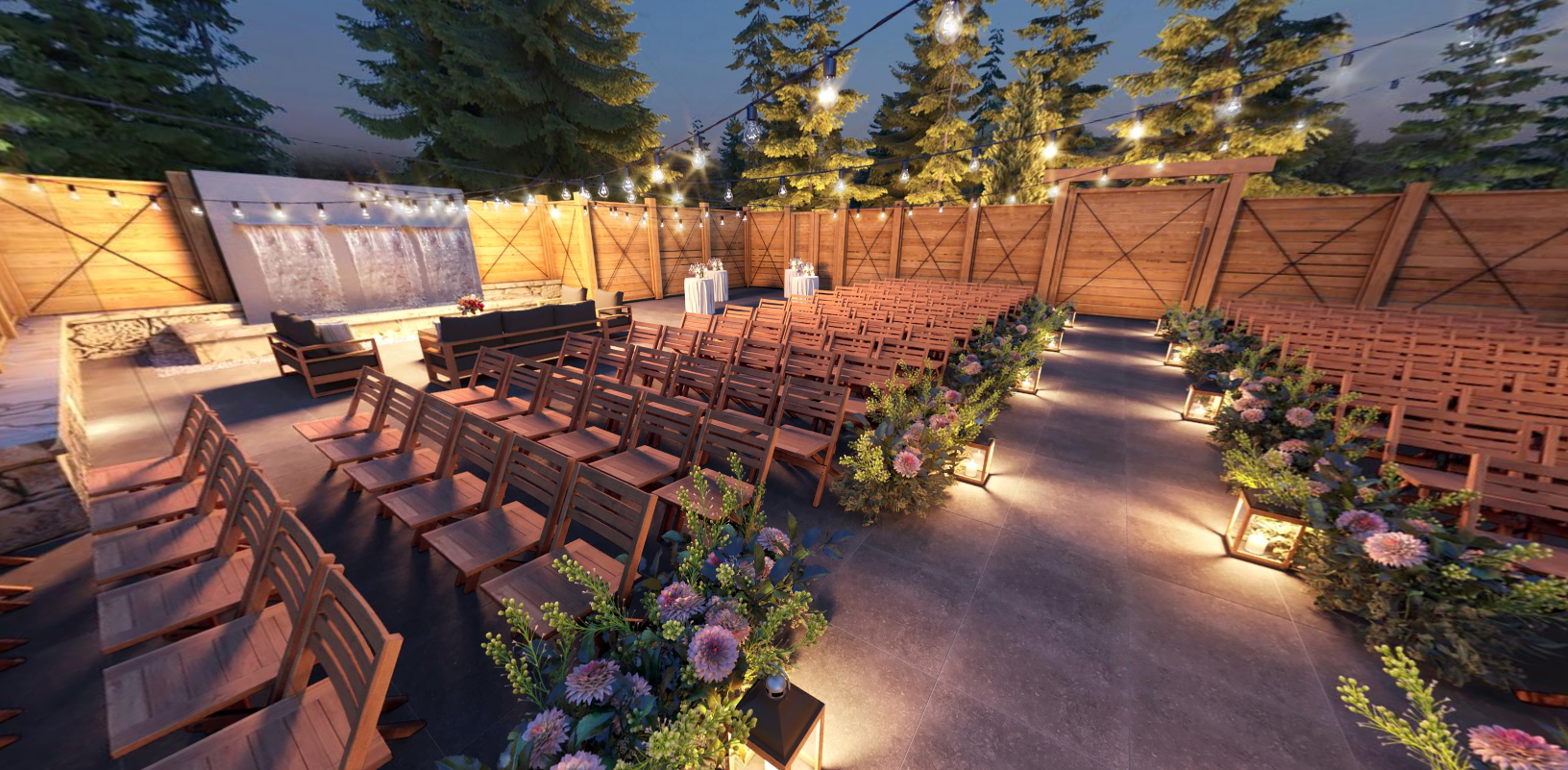 More than just a ceremony site, the outdoor space at the TMC Wedding & Events Center can serve as a location for cocktail hour, added dining space, and late-night fire-side chats. With stunning, natural-wood walls, you can rest assured your event will be both private and intimate.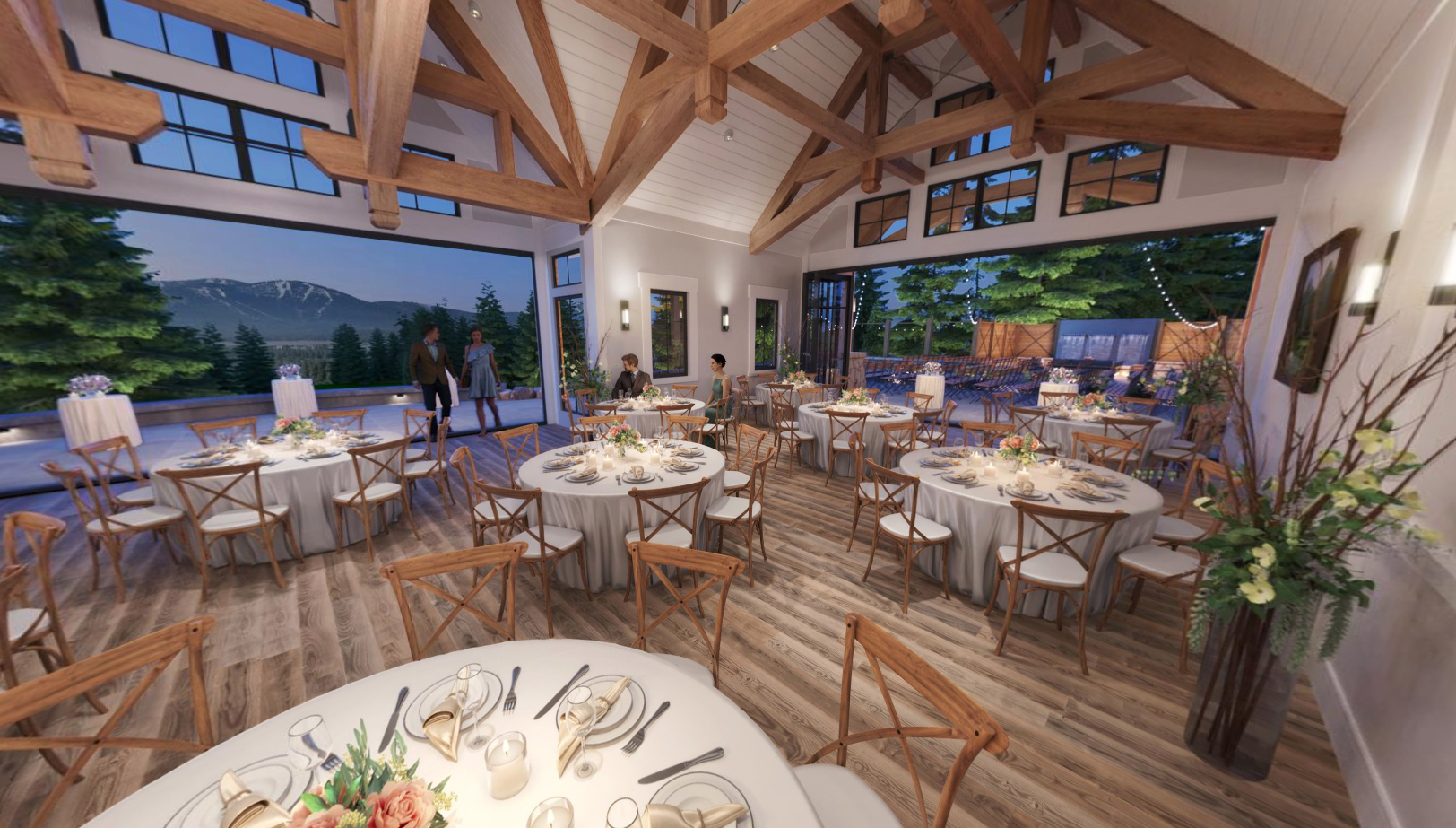 A Breath of Fresh Mountain Air
Bring the outdoor experience to your indoor reception.  Featuring fold-away glass walls on two sides, the TMC Wedding & Events Center provides unobstructed views of the surrounding natural landscape, even if you're indoors.  To the south end of the building, a newly constructed terrace will prove to be the perfect location for post-ceremony cocktails and impeccable views.
Welcome to Your Reception
Step inside and start the party!  The newly renovated interior of the TMC Weddings & Events Center will highlight modern design while maintaining classic Tahoe charm.  The open floor plan leaves plenty of room for you to make the space uniquely yours for your special day.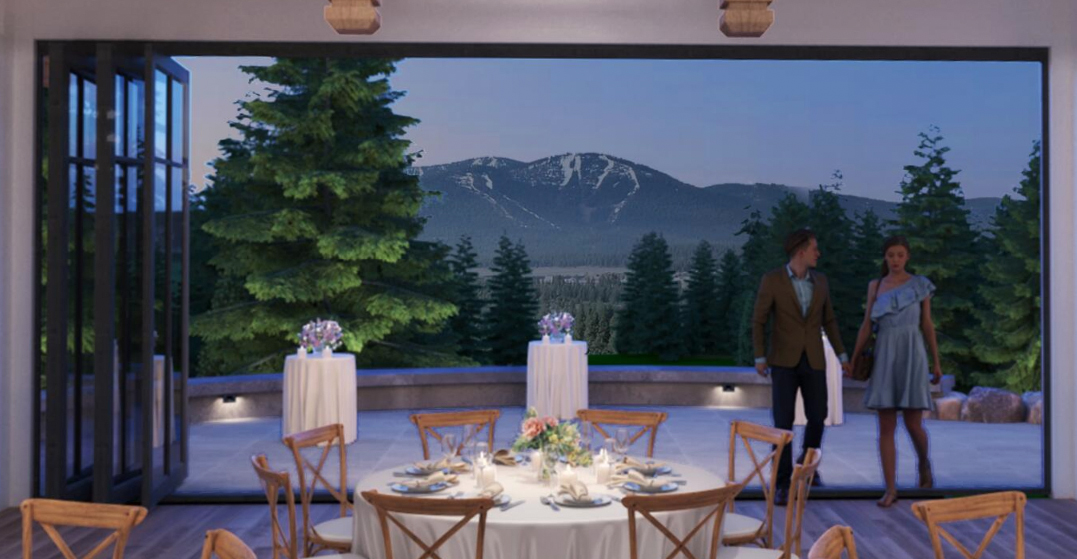 Large and elegant or small and intimate, no matter the size of your gathering, we have the space to serve you.  With roll-away doors at the ends of both dining rooms, the TMC Wedding & Events Center can serve gatherings up to 150 people.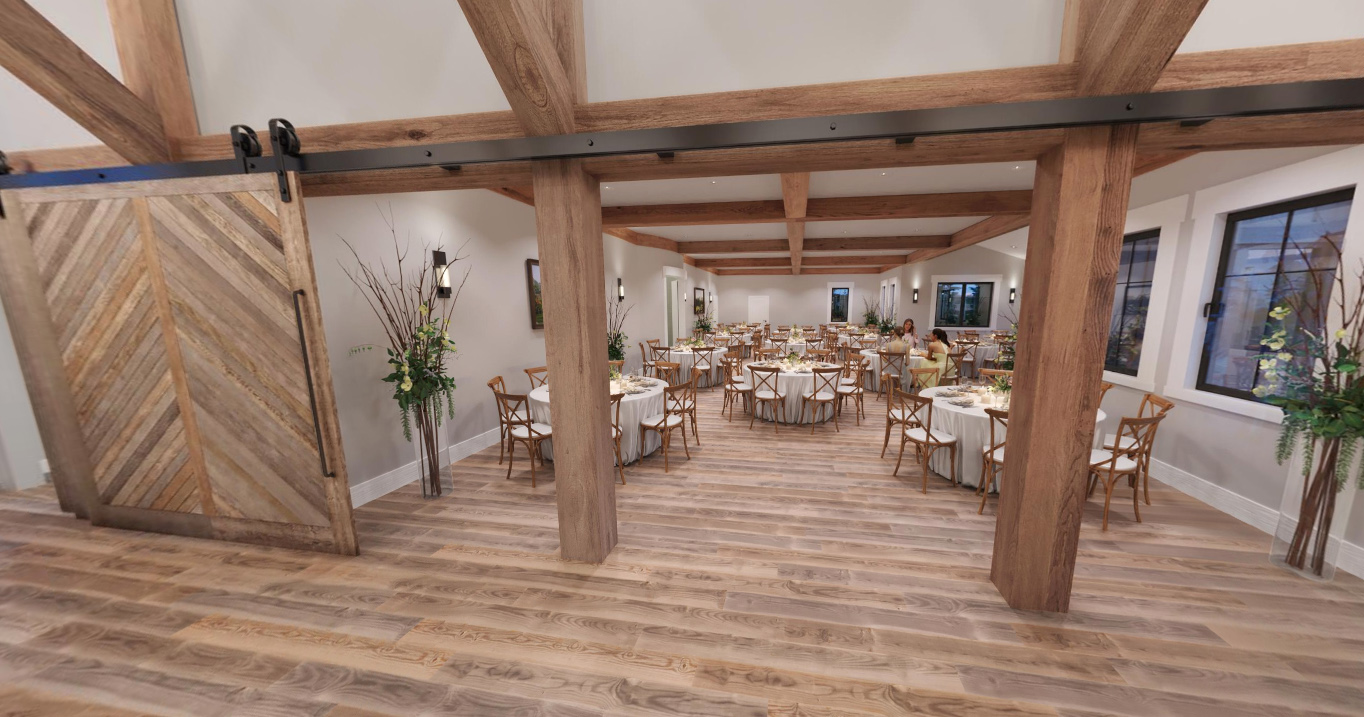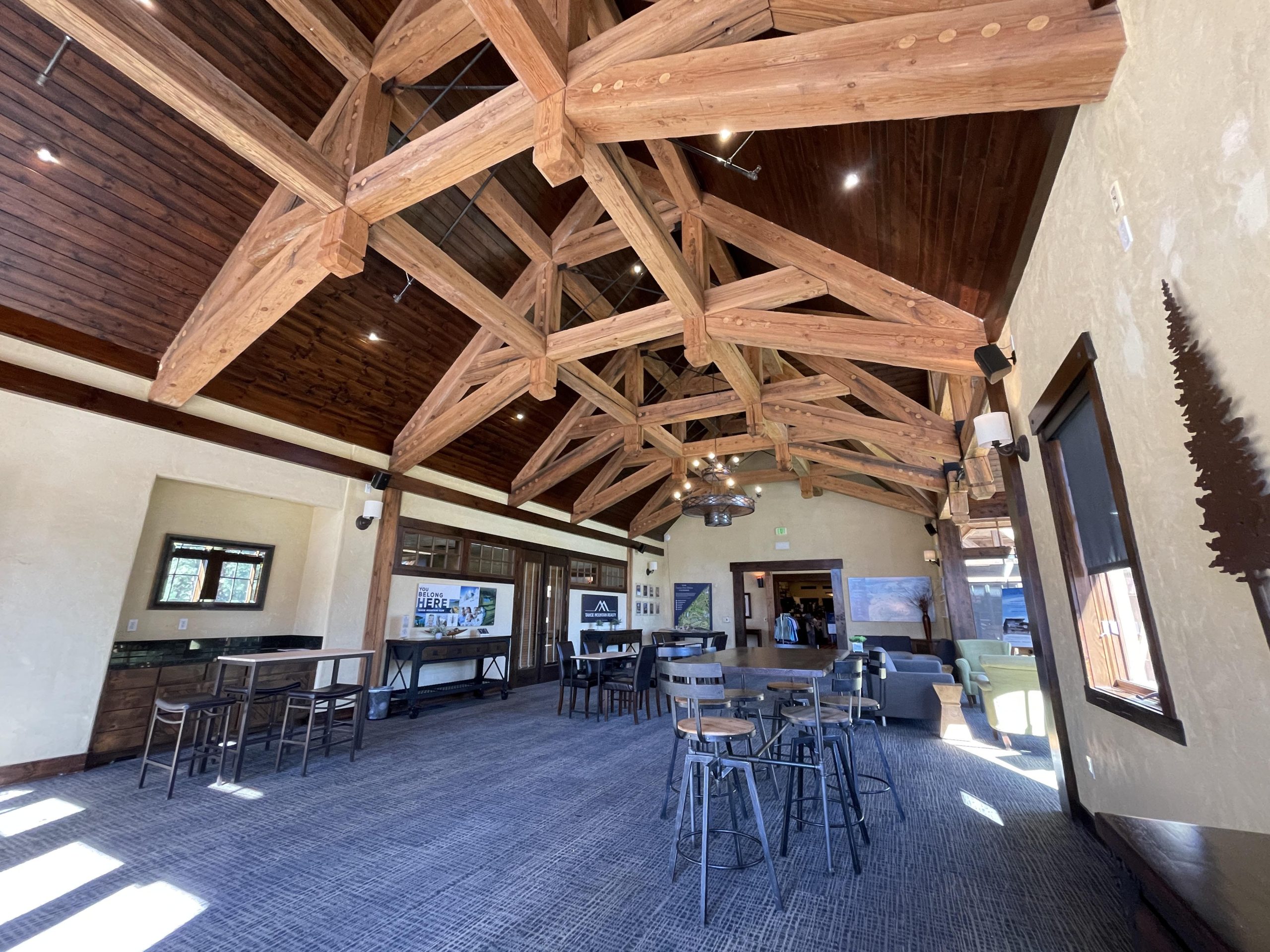 Renovations to Old Greenwood House are expected to start in Fall of 2022 and wrap-up in Spring of 2023. Follow along as we provide updates during the construction process.
Golf Season Over
Old Greenwood House is officially vacant and ready for crews to start remodeling efforts.  Up until this point the building has been actively used for a variety of purposes.  It was home to our golf shop, a storage and charging building for golf carts, and a co-working space for local and visiting business people.
With the golf season now complete, our Tahoe Mountain Club Crew has been hard at work removing merchandise, finding a new home for old furniture, cleaning up around the building, and sending golf carts to Reno for winter storage. With the building now vacant, the developer is getting subcontractors lined up and ready to start demolition. Fortunately, the busy Lake Tahoe construction season is slowing down just in time for interior work to startup and continue through the winter.
First up on the construction schedule is the building's new heating ventilation and air conditioning (HVAC) system which should see progress in the coming days.
Stay tuned as we provide regular updates on project's progress.  See below for updated photos.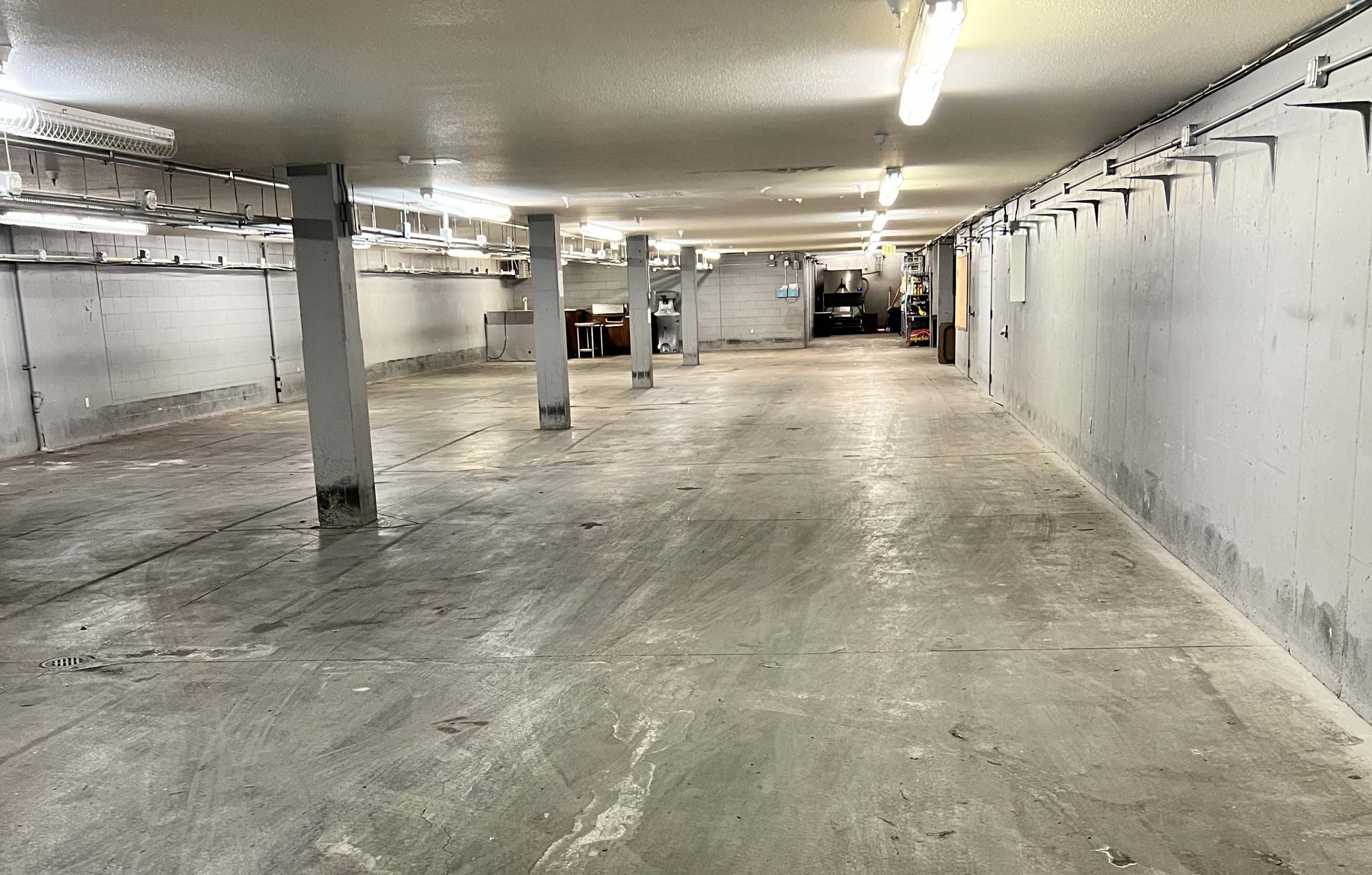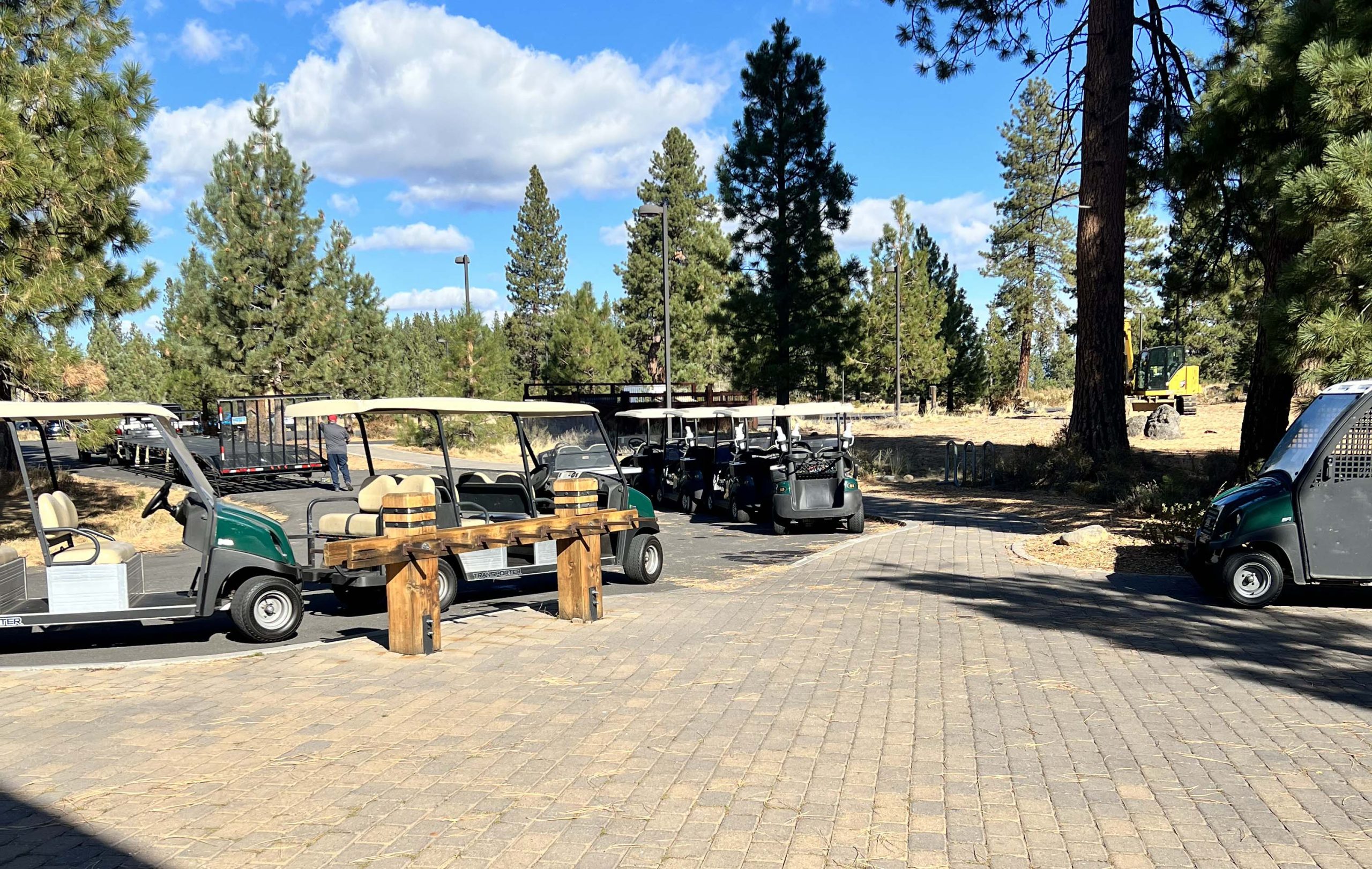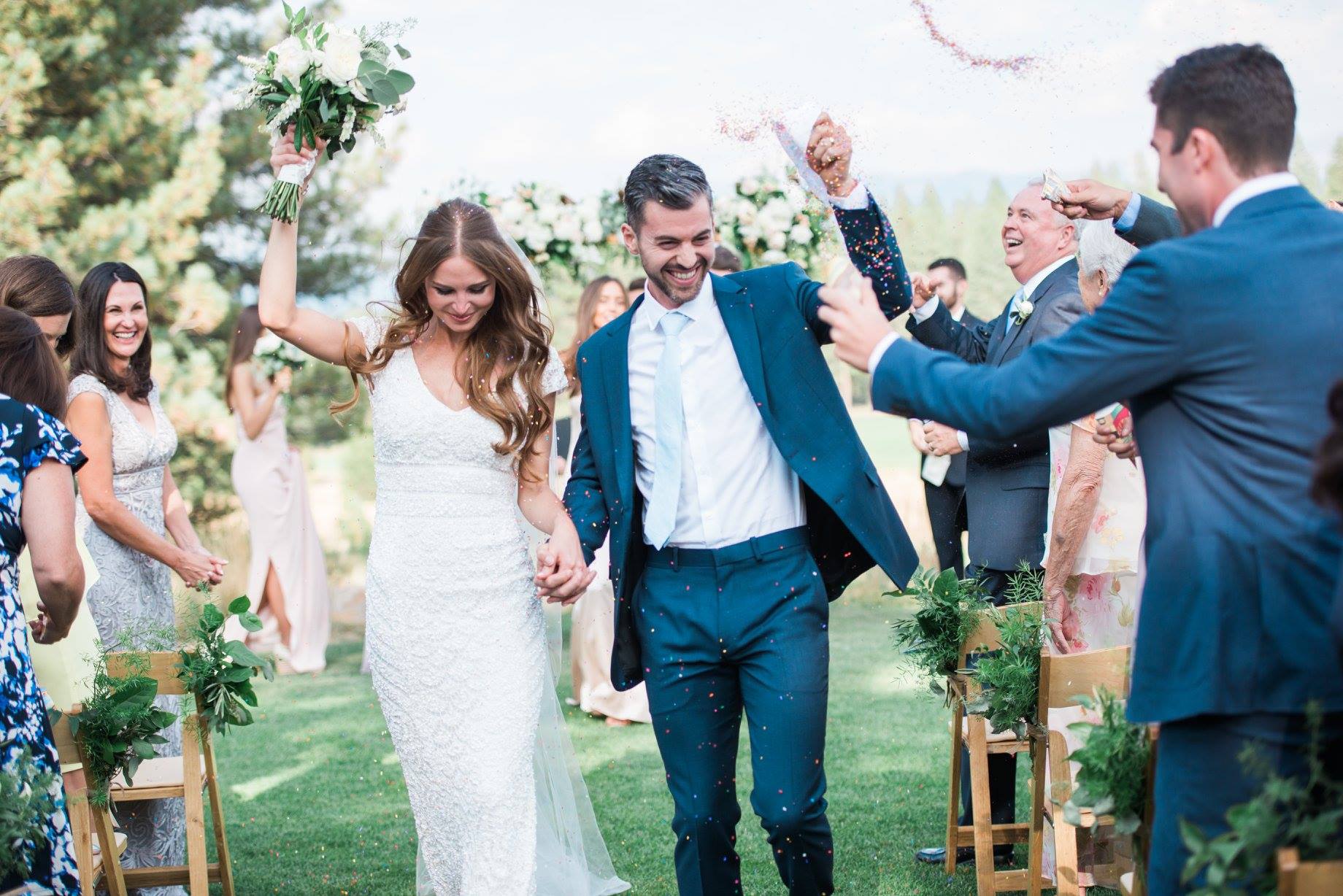 From weddings to birthday parties to corporate events, the TMC Wedding & Events center will be able to suit just about any occasion.  Now booking for 2023 and 2024.
Start Planning